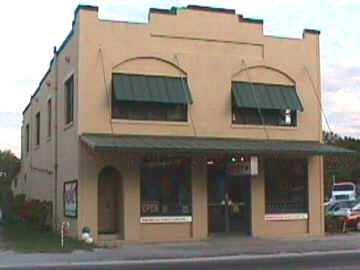 This is a picture of our local store
on Bridge Street in LaBelle
Business Hours
Monday - Friday: 10:00 a.m. - 5:00 P.M.
Saturday: 10:00 a.m. - 3:00 P.M.
Inside our Local Store you will find many, many varieties of locally produced honey and honey products. Come by and take a look for yourself. Or as our site grows we will be able to display our many products in our Online Store. We are pleased with our products know that you will be also.
Does it ever end... more and more honey! Come check out our endless honey supply.

If you do not find the products or services you need in our Online Store, then please feel free to inquire about our products, pricing, availability, shipping, etc. by E-mail, by commenting in our Guestbook, regular (snail) mail, or phone us at our local or Toll-Free number above.